Homeownership 
Comfort, stability, privacy, and personal expression define my pride of ownership. 

For a Realtor ®, I bet there are not many who are still, by choice, in their original home after forty years.
I fell in love with a home and neighborhood close to our friends...he was the best man, and she was matron of honor at our small wedding of only ten people.
While visiting this couple, a FSBO (for sale by owner) put a flyer in our friends' mailbox. I remember what the brochure said and know in today's world; it would not have been acceptable language. Driving by, I loved the house and stopped in. 
At that visit, the sellers were away, but their daughter in law with a new baby was home. As a Pediatric RN, we bonded over her newborn and had a good conversation.  During that time, she shared the reason, the time frame, and other bits of information about the house, not realizing that it was advantageous to my future negotiation.
The owner, a physician, was moving to Tennessee. He and his wife had already found a house, needed a quick settlement and down payment to secure that Tennesee property. We were able to provide both.

There were only three small negatives to keep it from being the perfect house. There were steps from the garage going up to this rancher. There was an old stove, and there was no fireplace.
By the way, our real estate agent told us we would never find a suitable home. He only showed us homes that we found. Proactive...he was not!
When I called to say to him we found the right home and bought it; I couldn't understand why he wasn't happy for us.



After forty years, the house has gone through many changes and continues to make it my perfect forever home. 
The three negative things have been taken care of. When needed we added a chair lift...that took care of the stairs from the garage. A brand new kitchen took care of the old stove, and a room addition with a gas fireplace was added in the past few years.
 And I love my home office...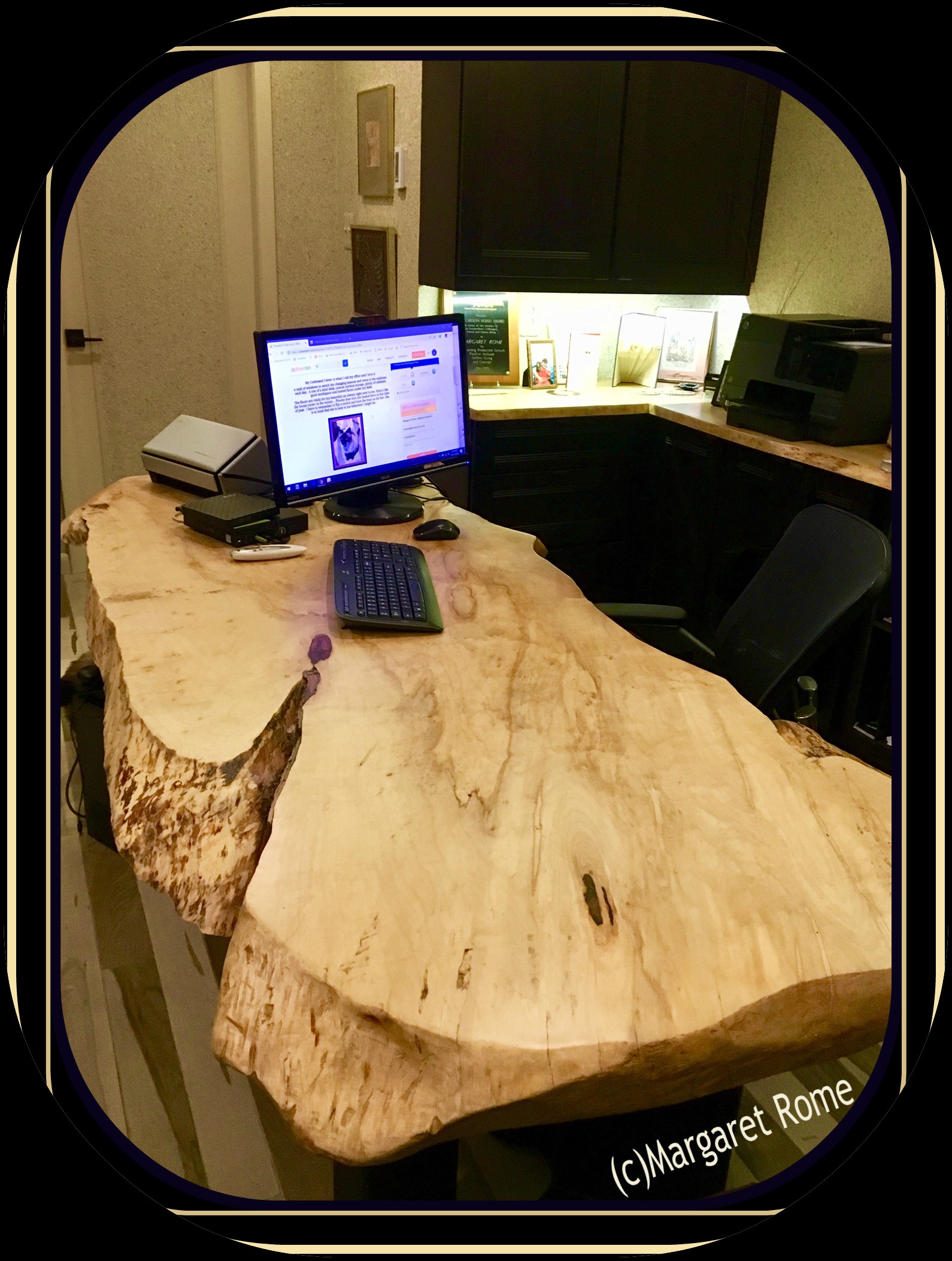 Over the years, I've seen many many homes. I've sold many many homes. But there has never been a home that I felt could have been better. 
When working with buyers, my goal is to find them a home that they feel the same pride of ownership that  I feel in mine. 
 Thank you Debe Maxwell, CRS for sponsoring June's Homeownership month.
Sell Your Home With Margaret Rome
Broker-Owner HomeRome Realty 
Author of Real Estate the Rome Way
mrome@HomeRome.com
410.530.2400