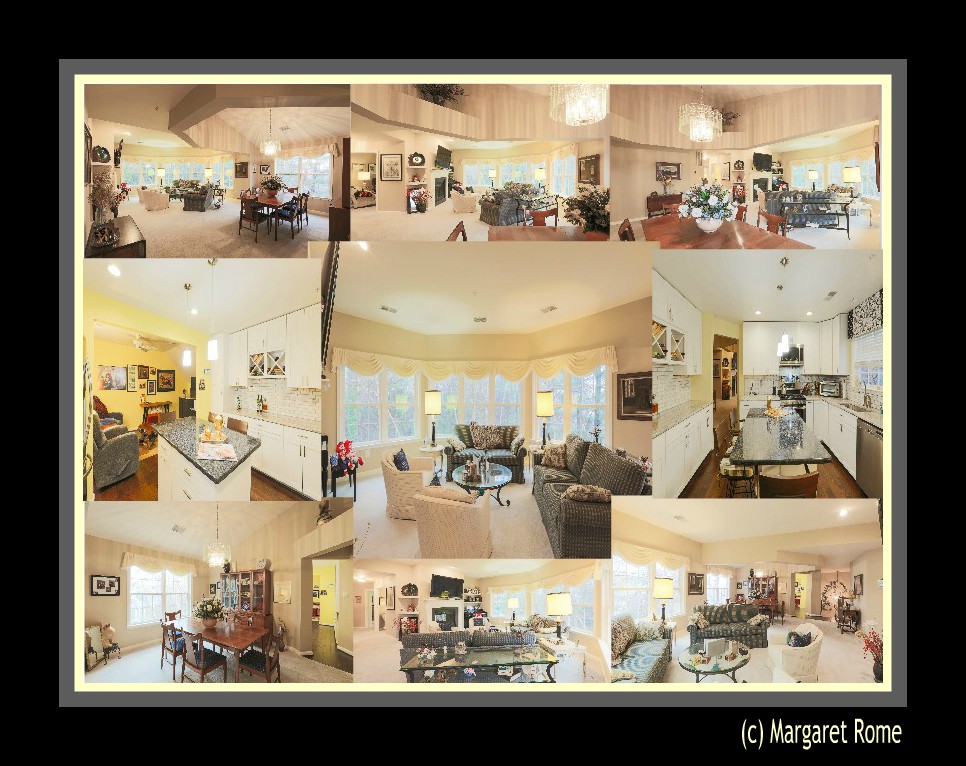 This GreyRock condo is under contract.
Not an ordinary condo but one of the largest in the
Grey Rock community of Pikesville.
Over 1800 square feet, it's like living in a great big bright sun-room. 
So many windows and all with views to watch the change of seasons.
So spacious the rooms have rooms. 
The kitchen has an extra room that could be a media room or breakfast room. There are more built-ins and granite counters.
The gourmet kitchen is 21 by 15 but the expanded space is being used as a media room..you could easily make it into a large breakfast area or use it as the present owners...a cozy family room.
The light granite kitchen counters and contrasting darker granite island is perfect for the gourmet cook or for enjoying informal meals with the family. There are lots of cabinets, LG stainless appliances, breakfast bar, window over the sink, three-door refrigerator with ice/water, wine rack and a five burner gas stove.
We found the right buyers who love this home and recognized all the special features. And they are 100% sure this is going to be their perfect home. 
Looking for your perfect home?
Call Margaret Rome
Sell Your Home With Margaret Rome
Broker-Owner HomeRome Realty 
Author of Real Estate the Rome Way
mrome@HomeRome.com
410.530.2400