Thankful for a beautiful friendship and how it continues via phone messages and by meeting each week.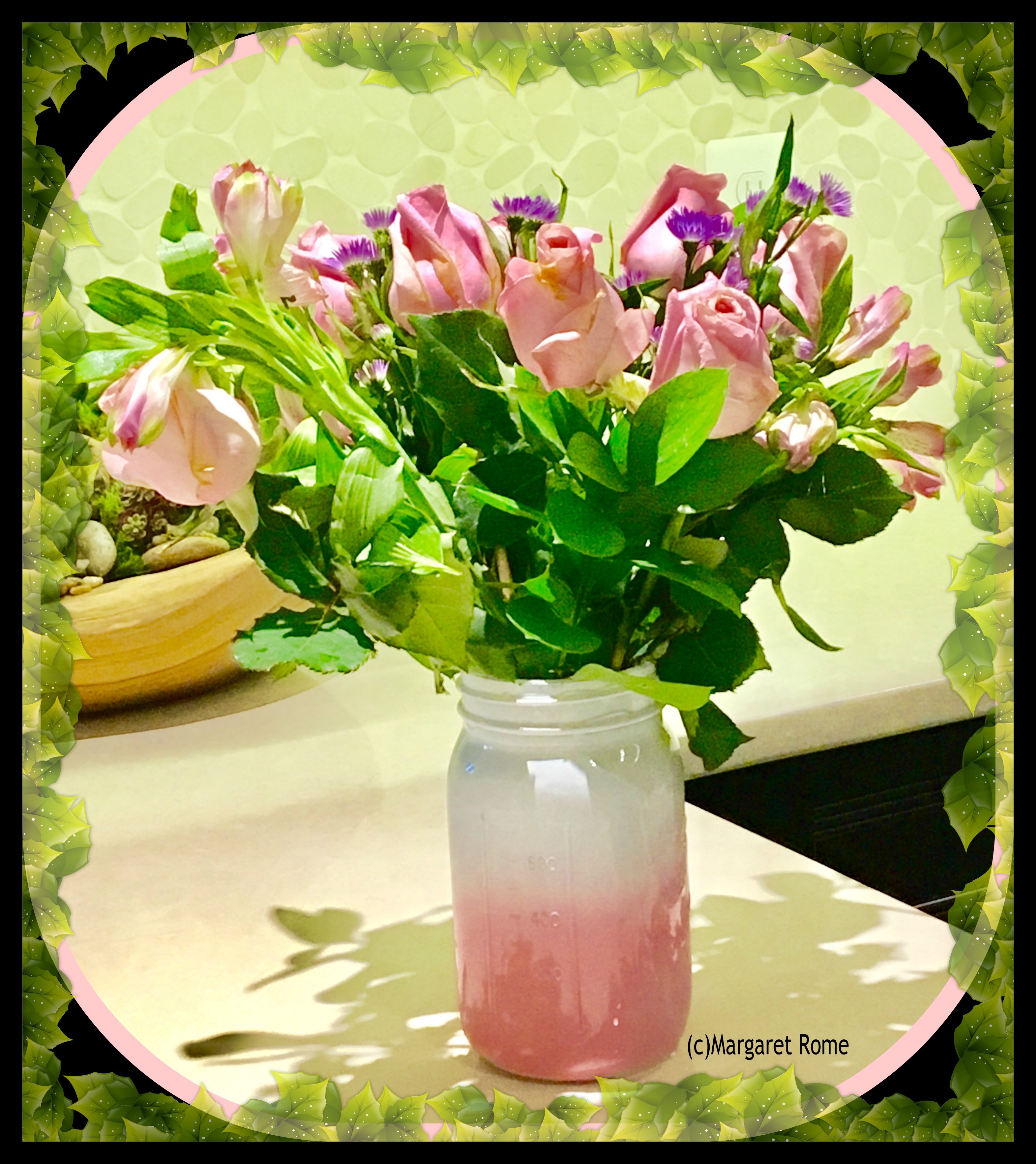 Maybe it's just a bouquet of flowers without a special occasion. 
Maybe it's the way we stay in touch with daily texting, sending funny or serious messages even though we are both busy.
Maybe it's the crazy photos, jokes or inspirational messages we manage to find and share with each other. Out texting is hysterical and would make a crazy sitcom someday. Too bad none of it can be shared publicly.
It's definitely a friendship to be treasured, nurtured and appreciated. 
And each and every Saturday night, we go out and we talk and we laugh and we ponder and we reminisce and we plan for the next week..and it is just about us.
Our friendship rekindled a few years ago after I lost my Lee and KC lost her John. Our guys were beautiful and we bonded over our loss.
Friendship has been the glue that has kept us going for these past years. 
Our guys are an important part of our conversation and we continue to move forward, appreciating what we had. 
There was the naming of the cat on an anniversary that was quite special. 
We have much in common.
Karen grew up on the street, I now live, next door to our best friends.
We are both RN's and know each other from the Pediatric Clinic at Sinai hospital when I was a head nurse.
We both loved the same artist and did a show together with Vincente Carneiro and his paintings. 
This friendship is inspiring...and I am thankful for our Saturday night dates. At the end of our evening, there are words of endearment and the question 'What's the show about tomorrow?
Yes, my best friend even listens to my radio show each Sunday.
Sell Your Home With Margaret Rome
Broker-Owner HomeRome Realty 
Author of Real Estate the Rome Way
mrome@HomeRome.com
410.530.2400