Buyers make a list of what they want in a their new home... number of bedrooms, style, location, price range and special features. I talk about the needs of this buyer and announce what they are looking for on my weekly radio program.  The listening audience can to be on the look out if their home might be a match or if they know of another property...maybe a neighbor, friend or relative.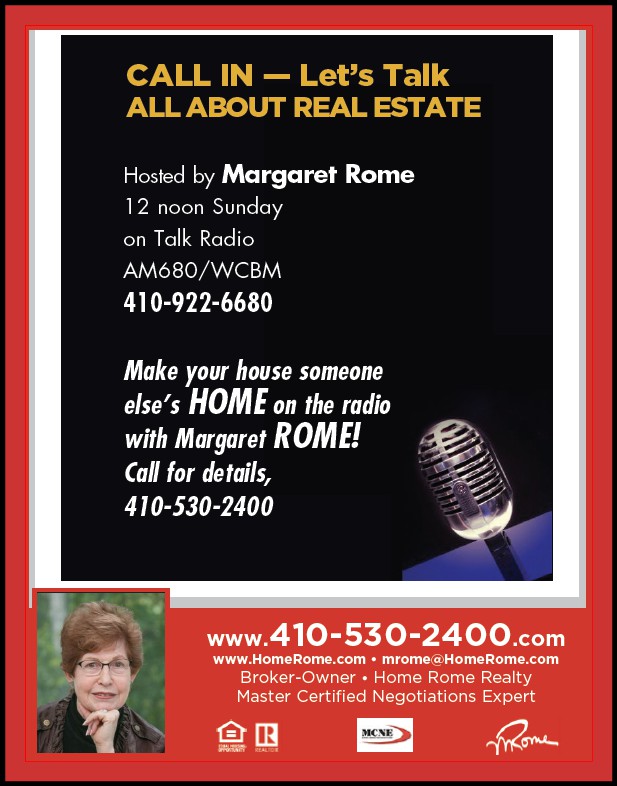 I use print media and have a link
on my website
Take a look at this flyer
These flyers are given to the buyers to keep in their cars. When they see a home they  like, they place the flyer at the front door or other conspicuous place. Not in the mailbox.
I instruct them to let me know which homes they are interested in so I can be prepared when/if the call comes in. I can do the research in advance – how much it is assessed for, how long the present owner has lived there, taxes, comps, etc.
 Anyone can wait for a home to show up in the MLS.
Be proactive!
Some sellers may be holding back, thinking they will wait for a better market.
Just because it's not in the MLS, don't assume a home isn't for sale – especially if it seems like the perfect home for your buyers.
I may already have the buyer so....
If you are thinking about selling your home
Call Margaret Rome.
This blog post was written as a submission to the ActiveRain Challenge - My Best Farming Technique (Sponsored by SmartZip). If you would like to share one of your favorite farming techniques (and earn up to 10K ActiveRain points as well as a chance to win a free ticket to a Ben Kinney Training event) head over to the blog post announcing the challenge.
Sell Your Home With Margaret Rome
Broker-Owner HomeRome Realty 
Author of Real Estate the Rome Way
mrome@HomeRome.com
410.530.2400