This Baltimore Penthouse is Too Late.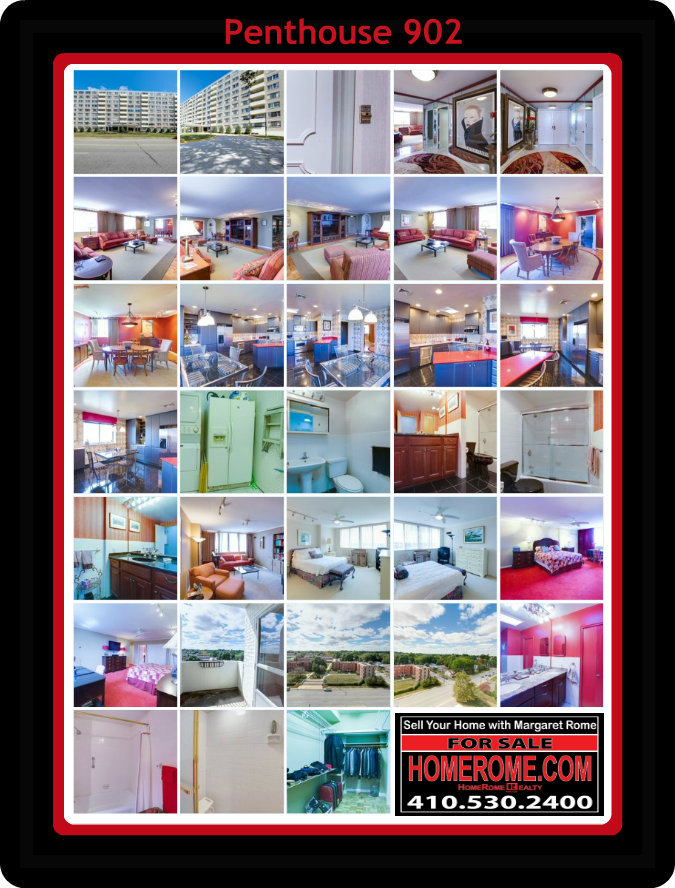 Baltimore Penthouse on the 9th floor of 
Park Towers East  is under contract.
Baltimore Penthouse has almost 2700' on the 9th floor of Park Towers East Condo located  at 7111 Park Heights Ave 
Full service building with underground parking!
This luxury condo has 3 bedrooms, 3 bathrooms, 3 skylights and a private balcony off the master bedroom.
Granite and custom cabinets in the gourmet kitchen.
If you are looking for that perfect home or you want a TOO LATE sign on your home.
Call Margaret Rome
Sell Your Home With Margaret Rome
Broker-Owner HomeRome Realty 
Author of Real Estate the Rome Way
mrome@HomeRome.com
410.530.2400